Europe's Luxury Vinyl Flooring specialist, Designflooring, is offering its new contemporary Opus and Rubens lines, as well as the creative Kaleidoscope Collection. The company provides vinyl flooring solutions to Architects, Interior Designers, Builders and Developers and helps them learn on how the right flooring can support the increasing need for flexibility in work environments. In the digital age, workers' needs are constantly changing and office design needs to adapt to them.
Workplace design can significantly affect well-being in the workplace and bringing nature indoors is fundamental to creating spaces where one feels good. It is, therefore important at the time of specifying materials, to consider visual connections to the natural world, such as living plants or natural colors and patterns.
Designflooring's designs are always inspired by nature, providing a realistic look of wood and stone, but with all the benefits of a luxurious vinyl floor. Says Mr.Scott Cochrane, Managing Director of Designflooring,: 'We are pleased to present our popular modern Rubens and Opus series as well as our bespoke Kaleidoscope collection. Designflooring now offers a wide selection of high quality wood and stone designs as Glue-down Floors and easy-to-lay Easy-Fit formats that provide authentic and luxurious flooring suitable for a variety of home and business premises.'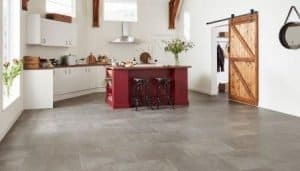 The neutral and cool shades of gray in the updated Opus range provide the perfect backdrop for indoor plants and glass walls that bring the outdoors into the interior spaces as part of a soothing and inspiring design. The Opus designs are available as extra-large boards (1219.2 mm x 228.6 mm) and tiles (457.2 mm x 609.6 mm) with a preferred thickness of 2.5 mm, a wear layer of 0.55 mm and increased slip resistance of R10. This makes them suitable for a variety of commercial or residential applications.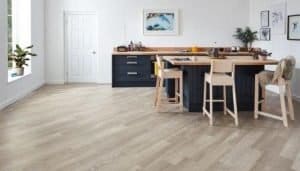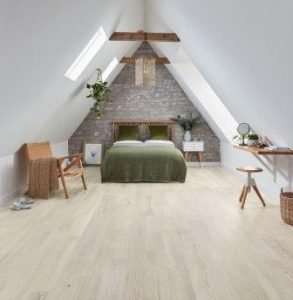 The new Rubens collection features a contemporary oak range with popular bright, neutral and gray tones, statement slate slabs and signature Spotted Gum and Scandinavian Pine designs. The Rubens collection also features the Washed Scandi Pine, Gray Lime Oak, Lime Washed Oak and Rose Washed Oak designs in a new, 457.2mm x 76.2mm plank design, perfect alongside the matching floorboard in the Size 914.4 mm x 152.4 mm and laid in a herringbone or block design creates a sense of direction or separates individual areas in open spaces. With a slip resistance of R10, a thickness of 2.0 mm and a wear layer of 0.3 mm, the Rubens range is ideal for a variety of projects, from hotels and shops to single-family homes.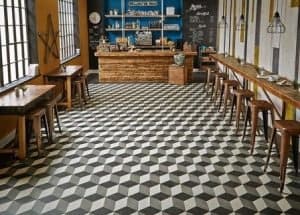 The flexible Kaleidoscope collection includes popular shapes and patterns such as hexagons, zigzag and cube designs that can be cut in more than 100 color combinations from the proven Designflooring wood and stone designs. The collection also offers a range of block colors, allowing designers to combine bold colors with wood and stone effects to create an interesting look in commercial spaces. Kaleidoscope has been specifically designed to provide unrivaled flexibility to architects and interior designers who desire a unique floor design.
For more details, click here.