Project Name : Biotique Royal
Location : 15B, Khan Market, New Delhi
Date of Completion : 27th November, 2018
Architect : Design By Meta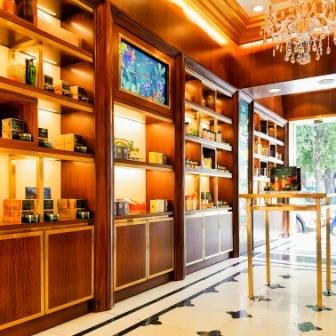 The "Biotique Royal" brand exudes luxury and recalls an experience of the royal palaces of Indian architecture. The classical black and white marble flooring is characteristic of Indian palaces in Rajasthan along with classical wooden furniture with dark wood polish, which serves as an inspiration for this design. The use of "gold" detailing set in a modern manner also takes inspiration from the palaces. This feeling of luxury exemplifies a classical modern design which inspires luxury and decadence.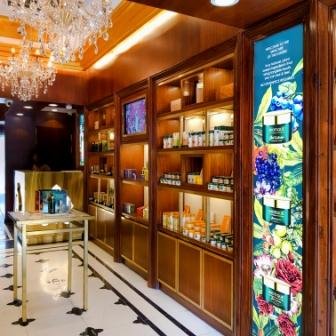 The cabinet style for the display cases is modern with a hint of luxury with golden edges. Dark wood polish with floating golden framed metal shelves create a beautiful backdrop for the new range of "Royal" luxurious range of products for the brand. There is an even distribution of light with a double led inset light creating a warm hue of light which bounces off a background of cream leatherette surfaces. These little touches of detail add a feeling of luxury and plushness for the brand's image and product display.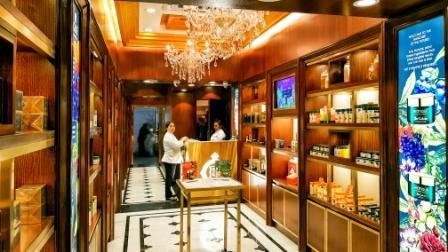 The ceiling is enhanced with a stepped molding's painted in gold "texture paint" which creates a feeling of yesteryears of the palaces glory and magnificence. A crystal chandelier in the ceiling adds to this glory. Center tables for product display are simple and elegant in white Indian marble with gold edging and legs.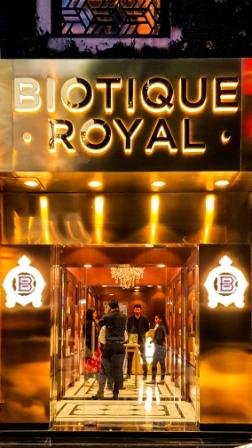 The façade becomes a major show stopper, clad in gold sheet with back lit golden letters creating a statement for the brand.