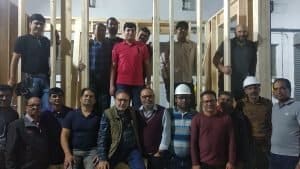 FII – a crown agency of the Government of British Columbia, Canada, conducted the 2nd Light Wood Frame (LWF) training program – BUILDING WITH WOOD, in Gurugram (Delhi/NCR) from February 18-28, 2019 (the 1st being  in Mysore, in the second half of 2018). This hands-on training programme was a grand success with over 18 participants from different companies (spread all across India) coming together to learn the construction methods involving wood. The course required all participants to learn through action on how to build a light timber-frame house constructed from start to finish, learning all aspects of LWF construction from cutting, nailing, measuring and construction of the foundation and the floor, wall and roof framing, and bracing, using a variety of quality tools.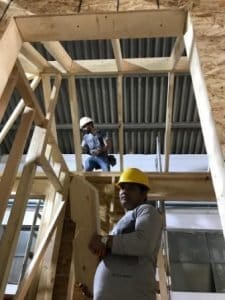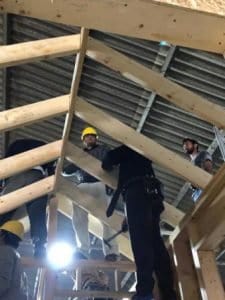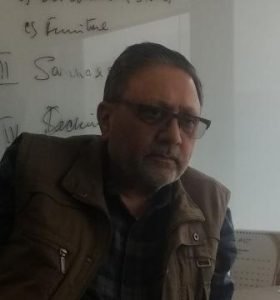 The resulting house consisted of prefabricated stud wall sections over two levels with flooring and sheathing, three windows, an inside partition wall and door opening, roof trusses with eaves and fascia, and a fully sheathed roof. With the addition of an entry staircase the house is considered complete to lock-up stage. Speaking to buildingandinteriors.com, during the training programme, Mr.Pranesh Chhibber, Country Director, FII, said, 'At FII, it gives us tremendous satisfaction that we have been able to involve and train some of the best names in the Indian market on how to construct a full house in wood. The excitement amongst the participants is evident from the fact that they are stationed here in Gurugram for 10 days and take back lot of practical knowledge to their factories. We will take this concept a step ahead by showcasing a life-size house in Delhiwood next month (March 13-16, 2019).'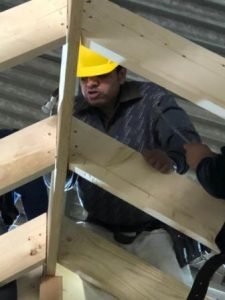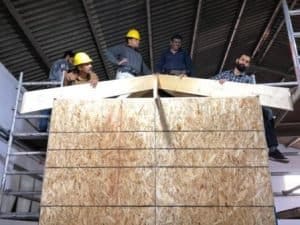 What is Light Wood Frame construction?
It is the assembly of dimensional lumber or engineered wood that is regularly spaced and fastened together with nails to create floor, wall and roof assemblies. The structural parts are of wood or are dependent on a wooden frame for support and the structure can be pre-fabricated or built on site. It is one of the most common forms of construction in North America. In residential construction, mainly light structural lumber is used, it is milled from Conifers (softwood trees)such as spruce-pine-fir (SPF) that are sawn and machine-planed to standard dimensions (2×4″, 2×6″, 2×8″, etc.)
LWF construction is light, as the name suggests and allows quick construction with no heavy tools or equipment. It is able to adapt itself to any geometric shape, and can be clad with a variety of materials. There are a huge variety of products and systems tailored to this type of construction.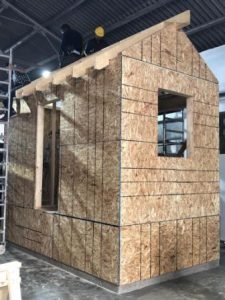 FII first showcased the North American style home, constructed using the light wood-frame (LWF) method at a wood show in Delhi in 2017. This exhibit garnered not just awareness, but also tremendous interest in LWF design, resulting in numerous enquiries to FII about it.
FII was aware that wooden houses were gaining popularity in India for resorts at beach locations and hill stations, and also for farmhouses and countryside homesites with infrastructure and access challenges, due to their advantage of being de-mountable / portable with a very low carbon footprint. However, the predominant method was the very basic prefabricated tongue and groove-interlocking (T&G) boards. This prompted FII to look at organising a LWF training for the Indian T&G house manufacturers who liked what they saw at the exhibition and expressed interest in LWF construction, because these were constructed in a different style. In all probability, FII (Canadian Wood) is the first organisation to have taken the initiative of training the wood working community in India to build with wood in an organised manner for overall benefit the wood fraternity.