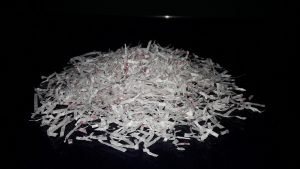 The consumption and elimination of various forms of plastics is a challenging environment protection issue. All forms of consumed plastic become waste and require large dumping areas. The low bio-degradability of plastic negatively impacts the environment seriously. Recently, various forms of used plastics fibers have been incorporated in the concrete which not only prevents direct contact of plastics with the environment but also improves the quality of concrete and has a longer service life.
One such person who is working relentlessly in this area is  Er. Shirish Phatak  from Belgaum Karnataka.  He has developed Polypropylene fibers from Used Plastics for their usage in concrete called  "Ultra Seal Eco Concrete Fibers ECF".
Plain concrete has two major deficiencies; a low tensile strength and a low strain at fracture. To address this problem, the fibers are randomly dispersed throughout the concrete matrix providing for better distribution of both internal and external stresses by using a three dimensional reinforcing network.
The primary role of the fibers in hardened concrete at low volume is to modify the cracking mechanism. By modifying the cracking mechanism, the macro-cracking becomes micro cracking. The cracks are smaller in width; thus reducing the permeability of concrete and the ultimate cracking strain of the concrete is enhanced.
Fiber reinforced concrete (FRC) specimens, unlike plain concrete specimens which fail at the point of ultimate flexural strength or the first crack, do not fail immediately after the initiation of the first crack. After first crack, the load is transferred from the concrete matrix to the fibers. Because of the flexibility in method of fabrication, fibers reinforced concrete is an economic and useful Concrete material.
Various forms of fibers are used for this purpose – from non-metallic to synthetic. Out of these the ones that yield best results are Polypropylene fibers. These are specially engineered for use in concrete and mortar as a secondary reinforcement system. They possess very high tensile strength, but their low modulus of elasticity and higher elongation do not contribute to the flexural strength. These fibers get uniformly dispersed in the concrete or mortar as to reduce plastic shrinkage and settlement cracks.
They reduce permeability, increase impact and abrasion resistance to freeze/thaw, reduce honey combing, segregation, unequal bleeding, prevent corrosion of reinforcement, prevent explosive scaling of concrete due to tire and there by vastly improve overall quality of concrete.
Ultra-Seal ECF are graded (mixed length) Used Polypropylene (PP) plastic fibers in the shredded form made suitable for various PCC /precast and structural concrete works. Fibers when mixed in the concrete disperse themselves immediately and uniformly to act as primary / secondary fiber reinforcement (FRC) which reduces plastic shrinkage and concrete cracks. Ultra-Seal ECF improves the compression, tensile and flexural strengths of concrete. It increases the abrasive strength for industrial floors and is non-corrosive and thus enhances the life of concrete.
Click here for more details.