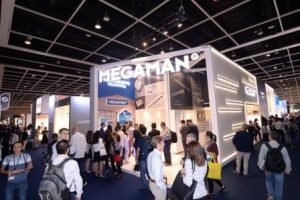 One of the most well-attended shows on the global shows map, the Hong Kong International Lighting Fair (Autumn Edition), International Outdoor and Tech Light Expo and Eco Expo Asia brought together  close to 69,000 buyers from 151 countries and regions for the 2017 edition of the show . The figure was 7% higher than last year's attendance. The number of buyers from several countries recorded double-digit growth, including India, Iran, Brazil, the United Arab Emirates, the Chinese mainland, Spain, Russia, Taiwan, Italy and France.
HKTDC Deputy Executive Director Benjamin Chau said that based on the buyer and business-matching figures, on-site survey results and Hong Kong's latest export performance, the outlook for the lighting industry looked bright for next year. He noted that suppliers had been investing more on developing innovative products to meet growing demand for smart products around the world.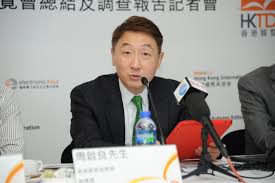 'According to an on-site survey, 93 per cent of the interviewees believed that the development toward smart cities and smart homes will facilitate the advancement of the lighting industry in the coming two years,' said Mr Chau. 'Meanwhile, household lighting systems that are compatible with, or can be controlled by smartphone or tablet applications, as well as smart lighting systems primarily with energy-saving purpose for household, industrial and commercial uses, will likely be great hits in the market.'
During the fairs, industry leaders, who were invited to share their insights on the latest industry and products trends, revealed that the function of lighting products has evolved to become the 'Internet of lights,' which has become an essential trend for smart homes.
Mr. Chau further pointed out that a new Startup zone was set up at Eco Expo Asia and a Startup Forum was organised to help green start-ups explore more business opportunities, bringing exciting new elements to the expo.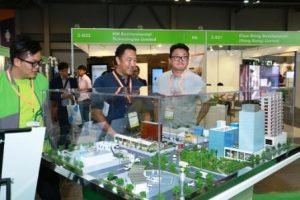 Hong Kong start-up Rooftop Republic Urban Farming's co-founder Michelle Hong said the expo helped her company broaden its clientele and reach out to potential partners. 'Buyers from the Chinese mainland, Germany and Morocco were not just interested in our green walls and urban farming solutions, but also keen on our software, which includes workshops and educational programmes. Discussions with the MTR and a few hotels have been started.'
The Hong Kong SAR Government recently announced changes to its municipal solid waste charging scheme, which will be enacted in 2019. With the green industry setting its sights on urban waste management, the expo's Waste Management & Recycling zone featured comprehensive waste treatment solutions, helping industry players to grab new business opportunities and enhance their competitiveness. The zone featured a range of technologies and equipment for organic waste treatment, oil collection, recycling of waste electrical and electronic equipment, solid waste treatment and incineration, as well as the collection, sorting and transport of waste.
With generous support from the Environmental Protection Department of the HKSAR Government, more than 320 representatives from listed companies and government departments visited the expo, with the objective of promoting green sourcing by businesses and government departments. Another expo highlight was the Eco Asia Conference, where about 50 government officials and industry experts from 10 countries and regions shared their insights on hot industry topics.