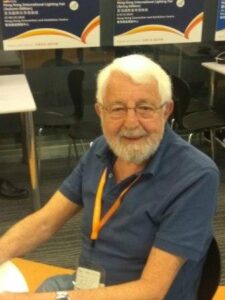 When someone of the stature of Professor Warren Julian speaks on lighting, it makes all of us in the industry to sit up and think. In countries like India, natural daylight is an abundently available resource. Professor Julian calls upon the Architects, Lighting Designers, Builders and the Governments to think and work in unison to use natural light in buildings. Harnessing this precious natural resource in buildings not only helps reduce pressures on energy consumption in buildings, but also goes a long way in our improving our well-being as 'users' of such buildings.
In an exclusive conversation with buildingandinteriors.com, Professor Julian makes a point to help us understand and appreciate the use of natural light in designing buildings. We had been using this resource quite effectively till around the industrial revolution, with large openings in buildings to let the natural light in. Things started changing around that time, when we had an an abundent supply of electrical light. Even in India, as Professor Julian  points out, buildings were designed to make use of natural light.
To read the complete interview, click here.