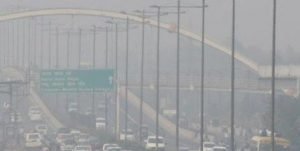 Nowadays, there is a big hue and cry on environmental mismanagement all over India, whether it is land, water or air. City like Delhi has been declared as one of the most polluted city in the world. The river Yamuna, which flaws through Delhi, is almost a drain. Almost every year, residents are forced to live indoors, schools are shut, factories are closed, power plants are shut and peoples are subjected to many ailments related to breathing, skin, eyes, etc due to pollution for few days.

There are many factors attributed to this mess, like haphazard construction activities, transportation and handling of construction and demolition wastes, smoke from transportation & industry, crop burning, sweeping with broom, low wind speed, cloud cover etc. Out of these, housing with transportation, has big share in Green House Gas emissions (more than 40%), and respiration related issues besides traffic congestion,  road rages all over India, especially in cities like Delhi. These issues continuously haunt the residents and concerned authorities are grappling with the possible effective solutions, including graded responses action plan and warning system, in the days of high pollution. Road rationing, though even and odd, is also implemented in Delhi, but its success or failure, has not been unequivocally authenticated by any competent third parties (in public domain).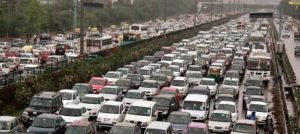 Delhi is the capital of India, and has more than 20 million population (2018), with very high number of registered motor vehicles (public, private and two wheelers, three wheelers, four wheelers etc.), besides that, the people from NCR region like Noida, Ghaziabad, Gurugram, Sonepat, Faridabad and many more places, commute to Delhi on daily basis, by private and public vehicles, for work related activities, resulting in more vehicle related pollution.  The movement of goods carrier is an extra load on Delhi traffic and pollution. This traffic related issues can be tackled with proper planning and effective policy formulation by the respective state governments (Delhi, Haryana and UP) at inter and intra state levels ( eastern and western peripheral road will provide some relief).
The area of Delhi is about 1484 sq.km. and roughly, Delhi is circular, means the diameter of Delhi is about 40 km, hence if somebody stay at Narela and his/her work place is Sarita Vihar, then he/she has to travel for more than 50 km ( as roads are not straight) in each single trip on daily basis, resulting in wastages of money, energy, time, wear & tear of vehicles and eating away of road spaces ( as every vehicle occupy some space on the road, according to its PCU (passenger car unit) and average speed of travel) leading to pollution & congestion, increases wear & tear of roads and frustration among commuters. But either they change their work place or leave it, there is no other alternative.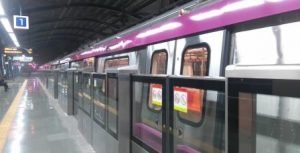 Delhi MTRS (Mass Rapid Transport System) like Delhi Metro is a big success among many, but it has limitations also, like carrying capacity, routes, comfort and last mile connectivity, hence many people are not finding Delhi metro convenient. On the other hand, BRT corridor has to be scrapped by the government, due to its unpopularity. Hence there may be other solutions, which must be found out.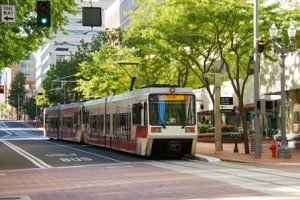 The one solution is TOD (Transit oriented development), in which planning of built spaces, is done along MRTS(mass rapid transport systems) routes,  FAR/FSI , Ground Coverage, and Dwelling Densities are increased, assuming that the residents will use MTRS, and there will be less requirement for vehicles, parking and roads. This may be good solution, but convenience and last mile connectivity may be seen along with user behaviour. Moreover with cab aggregators like Ola, Uber, etc, may be roped-in for the last mile connectivity or something like this, may be planned for the success of TOD, otherwise these issues may lead to failure of this system. The other solution may be, the option of allowing work from home to the workforce, which can perform work from their home, like many MNCs are doing this, which is not only helping employees, but helping MNCs also, as the same seat, in their offices, can be used by many employees, like co working spaces concepts (in which many employees share the same seat in different timing and in different days), resulting in saving of spaces and related paraphernalia, the cost of which is very high in cities like Delhi.
The other solution which comes to researchers mind, is that people should be allowed to sell their houses, which are away from their work places, and should be encouraged to buy houses of their choices, near their workplaces, by fiscal incentives, like no stamp duty for this transaction, as actually government is getting benefitted by this barter, as these people will use less road spaces, resulting in less crowding on roads, less wear & tear of roads resulting in less pollution. The current stamp duties are too high and now GST is also imposed on these transactions, which is hampering this process.  Banks and Financial Institutions may also be asked to allow these transactions by re-looking/re-working the guarantees/collators, market values, titles, etc., in a time bound manner, as many such properties may have  already been mortgaged with different banks/financial Institutions. This may free up more roads & parking spaces and will results in reduced road rages & pollution, at no extra cost to the government (actually government is saving on road repairs and environmental pollution). The government may also strictly enforce that such people, to not to have vehicles or may limit number of vehicles to them by appropriate law. This practice may also be followed by neighbouring state of Delhi and provide such facilities on interstate basis also.
This barter along with graded environmental responses, efficient MRTS, flexi work timing/work from home, TOD, efficient services, disaster preparedness & resilience with real time monitoring and management of environment, will make Delhi smart city. The buildings of cities also need to be retrofitted for structural safety and sustainability. But in long term, new cities need to be planned and developed, as there is a physical limitation of water, sewerage, air, traffic, public spaces , houses , services and business centres on any given land area.
*Writer is a civil cum structural engineer and research scholar in GGSIP University, Delhi, having interest in sustainable and safe built environment. He has done extensive works in affordable housing on pan India basis including third party monitoring in other countries also. He can be contacted at dbansalindia@gmail.com ** Writer is professor of civil & environmental engineering in DTU, Delhi, and has served in CPCB. He has done many environmental studies. These are personal views of the writers and the organizations for which, they work or are associated with, may or may not subscribe these views.