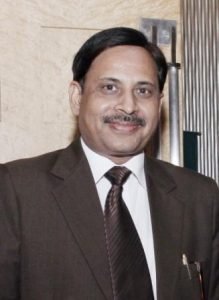 Mr.Anil K Beejawat is an industry veteran. With more than 30 years of core-industry experience in tiles and sanitaryware, Mr.Beejawat has not only seen, but also helped shape the industry. In his current position as the Group CEO at Simpolo Vitrified Pvt.Ltd., he shares his thoughts and insights on the growing relevance of solutions being provided by Simpolo. A buildingandinteriors.com exclusive.
B&I: How has the industry changed over the past decade (from the manufacturer and customer perspective)? What are the current trends (with respect the tiles industry) that are dominating the construction space?
AKB: The industry has not just changed, it has witnessed a revolution in the last decade. On the usage front, today tiles have evolved from just bathrooms and kitchens applications, to a stage where the product is increasingly being seen as a substitute for practically any surface covering in building space, both indoors as well as outdoors.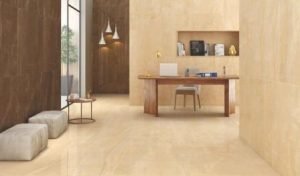 On the technology side, the energy efficient firing mechanisms have made it extremely cost effective to produce near zero water absorption tiles, ranging from 3mm-30mm thickness. Through a combination of innovative raw materials, tiles can be made so strong that solutions like marble and granite fall short in competing with these tiles on most of the specifications which are crucial and critical for various surface covering usages.
Digital Printing has made it possible to come out with imaginative designs as well as replicate most intricate natural products like marble, granite, gemstones, wooden planks, or man made surfaces like, concrete finishes, metallic surfaces, laminates, etc.
B&I: What role do you see for Architects in the value chain of Simpolo?
AKB: Architects appreciation and approval is the "Praan Vaayu" the very Oxygen for a company like Simpolo. The innovative and unconventional products that we introduce are a result of the suggestions and guidance that we constantly get from Architects and Interior Designers. It is their creative minds that keep us going, otherwise it will be very difficult for end-customers to appreciate our designs, quality and experimentation.
B&I: What are the factors that have contributed to success of Simpolo as a brand? What are the growth plans of Simpolo?
AKB: In India, Simpolo has led the change in the industry from the front. Of many of the innovations that one witnesses in the tile market today, Simpolo has had the proud privilege of pioneering all of these changes and in ushering the 'new age' tiles in the market. These include the introduction of large format 800x800mm, 1200x800mm double charged vitrified tiles with Nano technology and high thickness outdoor tiles, world's whitest white Double charge Tiles, sintered compact surfaces with flexibility built in into extra-large format slabs, digital GVT/PGVT tiles. Simpolo's success can be attributed largely to it's  innovation culture, total commitment towards delivering quality products, and a highly skilled team with a service mindset like no other.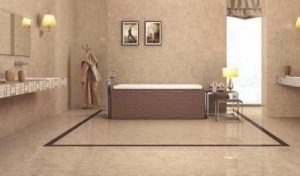 Simpolo has aggressive growth plans. We aim to grow three-folds from our existing size over the next three years. Apart from modernising existing facilities, we are planning to come up with two more state of the art plants – one each for wall tiles and sanitaryware.
B&I: What challenges do you foresee for the industry as a whole and Simpolo in particular?
AKB: In the near term, I foresee the market showing up better three months from now. The building Industry seems to be coming to terms with the RERA and GST and is poised to grow now on. An over-capacity built-up in certain segments of tile ranges will put pressure on the prices in short term but as dust settles, things will start improving. Simpolo is constantly innovating and preparing for a bigger role  in the international market by closing in on the Italian and Spanish producers with High quality and designs with an international appeal.
B&I: Do you see any kind of disruptions happening in the industry? What could these disruptions be and what would trigger these disruptions. How will it change the flooring / tiling landscape?
AKB: No I don't see any major disruptions happening in the industry, except that bigger sizes are becoming more and more popular. In fact tile industry is emerging as a green substitute for stone and wood for surface coverings.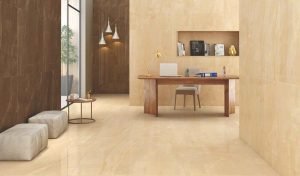 The trade pattern is changing,  e-commerce seems to be emerging fast and in the days to come Virtual Reality (VR) will play a big role in selection process, which till now happens in physical stores (through touch and feel).
B&I: Is the Indian tiles market as mature as the Western or other South-East Asian markets? Are we open to experimentation as an industry? Why/why not?
AKB: No, the Indian tile Market is definitely not as matured as a western or South East Asian Markets.  Indian  market cannot be compared with anything abroad. India is a very chaotic market place. The clear distinction between different arms of channels of distribution is not visible. The lines are quite hazy. A distributor, wholesaler and a retailer cannot be distinctly identified and therefore  the trade is a bit confusing.
On the experimentation part, I can't say about the industry in general, but definitely, major players  of the industry including Simpolo, are experimenting all the time and that perhaps is the sole reason that today India has become the second largest hub for ceramic Industry in the world. Perhaps lack of right information and statistics leads to over capacities in certain segments, unviable numbers of players in particular geographical areas makes things more difficult.
B&I: Do we expect technology enabled solution in the tile industry? If yes, what kind of solutions can we expect.
AKB: Technology is a big enabler, and the revolution that the ceramic tile industry has seen, is only due to the adaptation of  technological  advancements. Designing and graphics using very high-tech cameras and computers, firing technologies, unconventional pressing and compaction technology, the body colouring to digital printing, cutting, polishing to sorting – All these aspects of tile making have seen remarkable advancement; therefore, bringing out international class of  products has become easier at very affordable price points.
Next big change would be in the way business happens, e-commerce and VR solutions will make life easy both for the specifiers and customers to not only choose and select the products, but also have a hassle-free delivery process.
B&I: How are government funded projects different from private projects in terms of their requirement of flooring solutions?
AKB: The speed at which the ceramic industry is changing and coming out with newer products has been unprecedented. The Government projects are not able to adapt to the speed of these changes. On the other hand,  the private projects are able to keep pace with the real time changes. So the aesthetics of private projects are getting exponentially better at more or less the same costs but the government funded projects are not able to get the advantage of fast changing designs and technology.