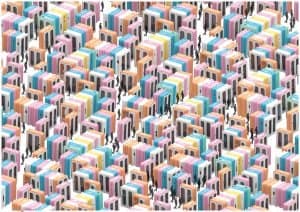 Observable trends like gig economy and increasing urbanization is fueling the creation of services that are shared on-demand and connected. Existing mobility services like mobike or pay-as-you-go co working services like nakedHub Go are good examples that are enhancing and reconstructing city life and work in Chinese cities. People tend to own less properties, less belongings, less bikes and even less devices and use sharing services. We are nearing a future where new solutions for living and working spaces are needed.
Driven by these trends of the gig economy, Iranian architect and designer Nasim Sehat has developed an alternative living module called SLICE.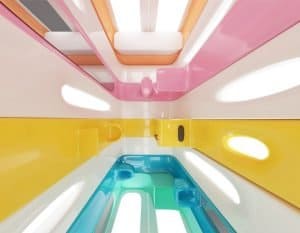 SLICE is a sustainable, people centric, connected, self-contained, and flexible plug'n-play urban living solution that caters to the needs of modern city dwellers, the freelancers and the creative-class.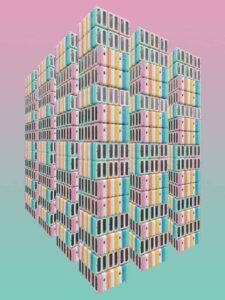 SLICE consists of a basic unit configuration; a sleeping module and a toilet module. The units are booked and accessed using a digital service. A deposit is required for first-time users and payment is calculated based on a combination of usage time, configuration of modules and usage of utilities which is deducted automatically. Using the digital service, the user can report on defect modules which will be replaced.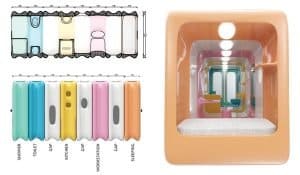 The colorful modules address key living requirements, with components for showers, toilets, kitchens, workstations, and sleeping. Fenestrations in modules, as well as empty "gap" components, allow for customization based on user needs, or spatial constraints.


(Source: www.nasimsehat.com)