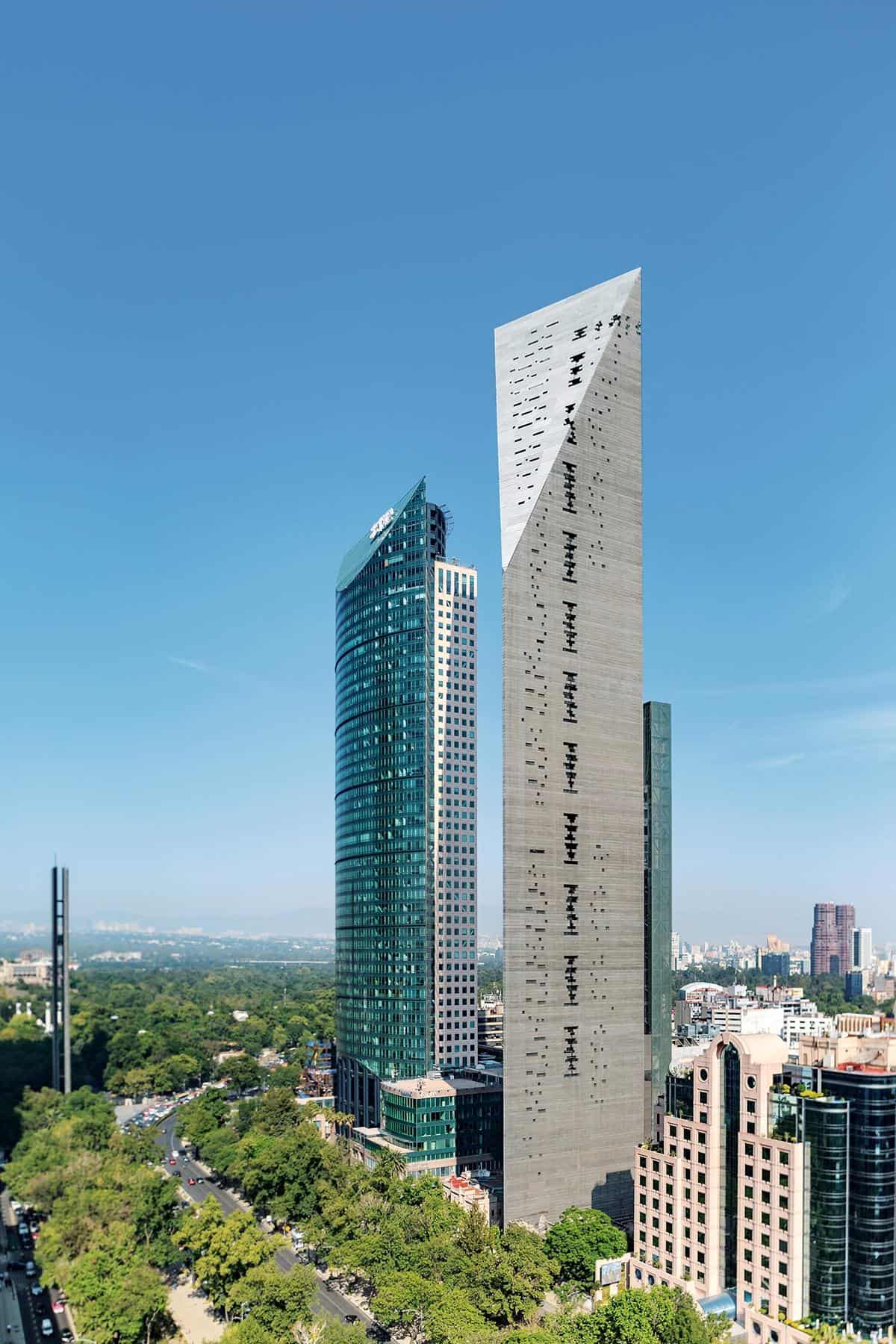 Torre Reforma is the tower at right in this view looking west along Paseo de la Reforma.
A jury has selected the Terra Reforma office building in Mexico City, designed by architect L. Benjamín Romano of LBR&A, as the winner of the International Highrise Award 2018.
The biennial award, presented by the City of Frankfurt am Main together with Deutsches Architekturmuseum (DAM) and DekaBank Deutsche Girozentrale, aims to recognize "a structure that combines exemplary sustainability, external shape and internal spatial quality, not to mention social aspects" to become "a model design." Winners receive EUR 50,000 and a statuette by artist Thomas Demand.

​Torre Reforma bested four other finalists that were announced in August: Beirut Terraces by Herzog & de Meuron, Chaoyang Park Plaza by MAD Architects, MahaNakhon by Büro Ole Scheeren and OMA, and Oasia Hotel Downtown by WOHA.

The 57-story, 246-meter-tall tower has an irregular triangular plan, with two sides predominantly solid and the third side fully glazed. The tower is not a simple extrusion though; it is "folded" at the top, which in turns allows the bent glass side to torque as it ascends. Exposed steel bracing across the glass facade expresses the stringent protections needed to address earthquakes and hints at the column-free floor plates behind the glass and concrete.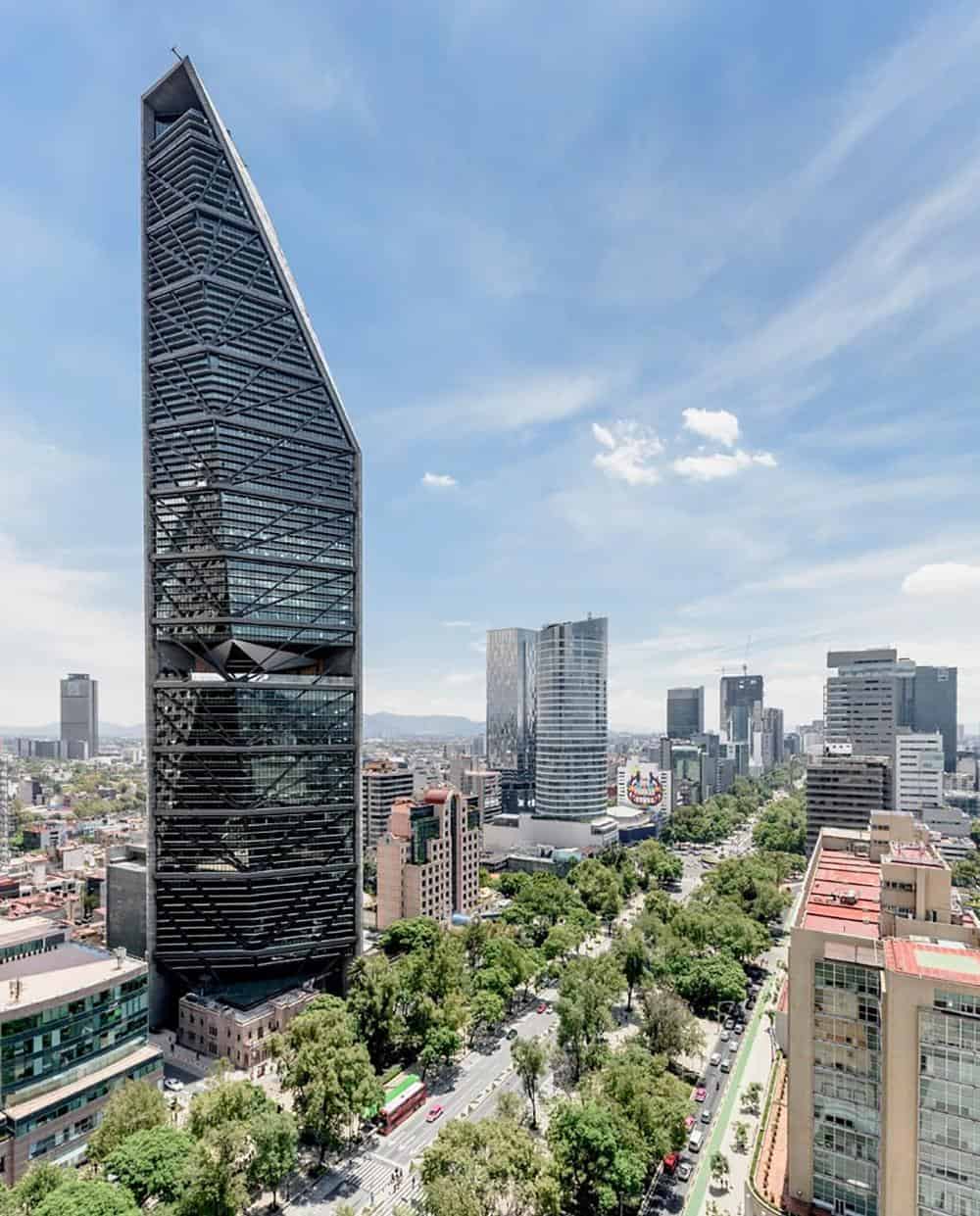 Unlike the two sides of exposed concrete (top), the third side of the tower is all-glass, akin to an open book.
The shape preserves a historic two-story building on the site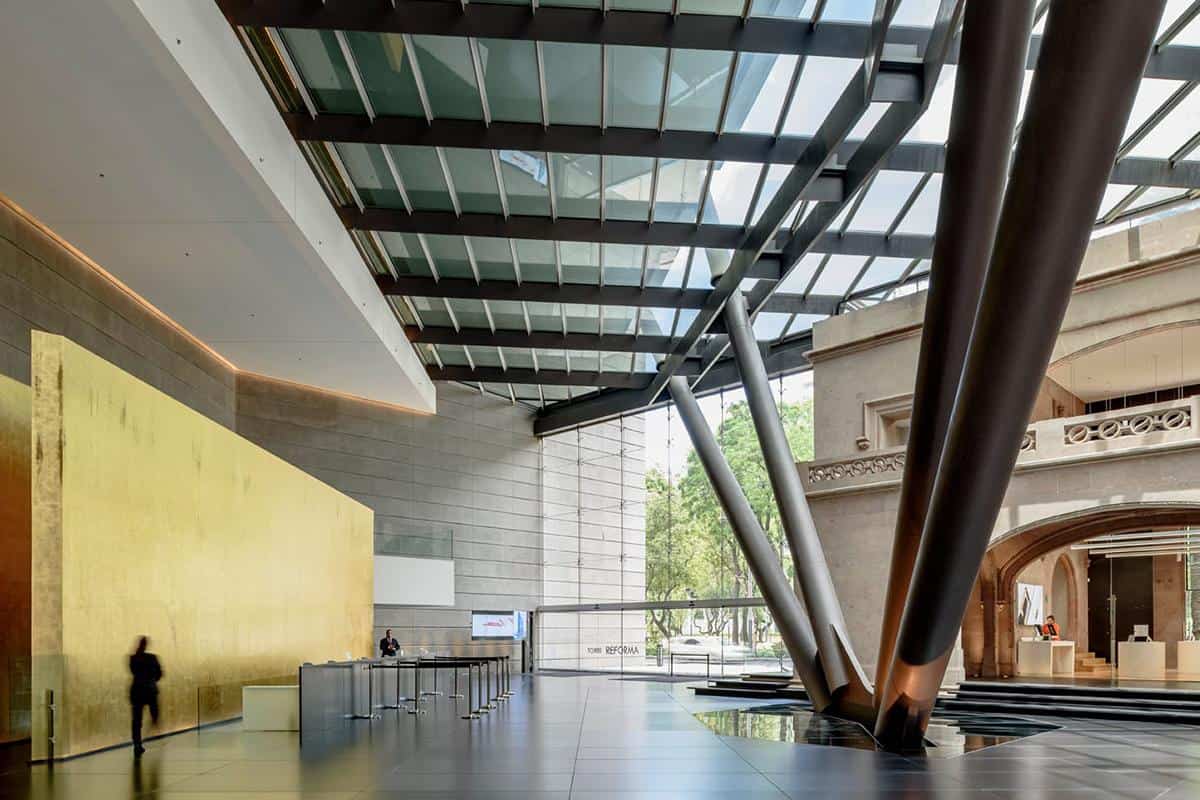 The new tower embraces the old building to make it part of the lobby.
The tower includes numerous naturally ventilated atrium spaces, including a large, multi-floor terrace cut about halfway up the tower, providing generous views across Mexico City.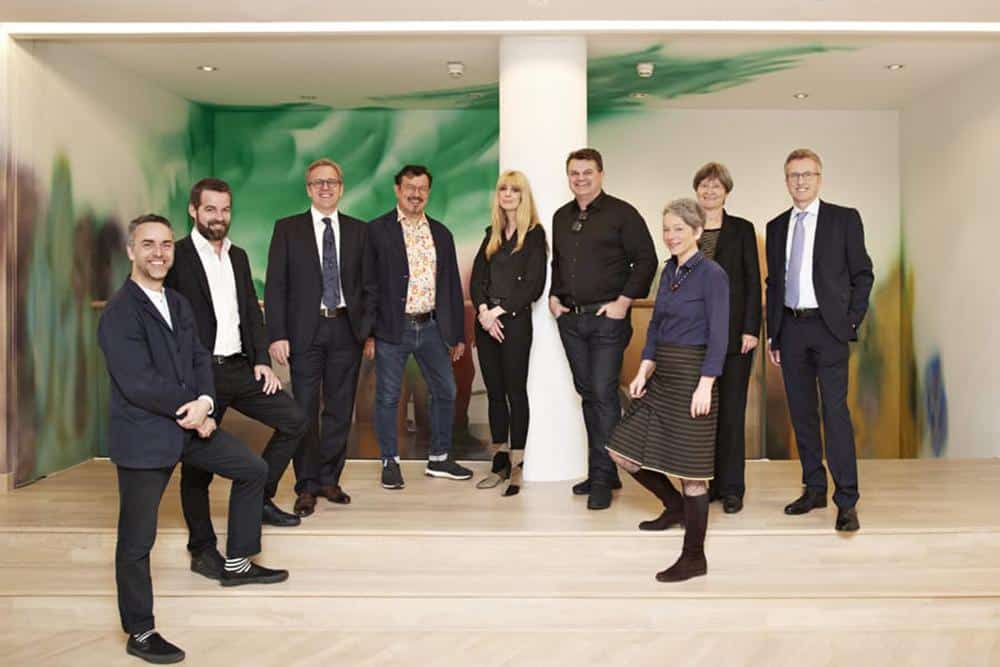 The IHA 2018 Jury, left to right: Sean Anderson, Knut Stockhusen, Horst R. Muth, Peter Cachola Schmal, Jette Cathrin Hopp, Kai-Uwe Bergmann, Ina Hartwig, Ulrike Lauber, Thomas Schmengler
(Source: www.world-architects.com)