Organised by Messe Frankfurt Trade Fairs India Pvt.Ltd., Led Expo, one of India's most well-attended shows on LED lighting, components and technologies will be held from December 6-8, 2018 at the India Exposition Mart Limited (IEML), Greater Noida. Over 325 exhibitors from countries like India, China, Finland, Japan, Hong Kong, Italy, Korea, and Taiwan would be showcasing the solutions in the LED domain.
Open to decision makers and business professionals working towards city development, including Architects, Interior Designers and Urban Planners, the LED-based range will be on display during the exhibition days. This year, a summit focussing on 'Creating Solutions For Future Smart Lighting' is being organised onsite. It will bring together top industry leaders like Mr Sukanto Aich, CMO, Phillips Lighting India, Mr Swapnil Karne, Product and Sales Support Manager (India), Helvar, and Mr Biju John, Ex. VP, Fulham. The summit will include discussions, networking opportunities and sharing of business insights and best practices within the industry.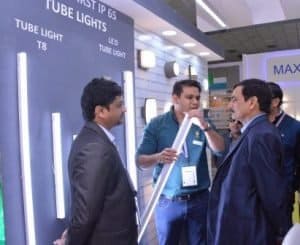 LED lamps and luminaires have demonstrated the strongest growth trend among all the lighting technologies. The revolution in India is witnessing tremendous growth due to a huge demand for smart cities and home automation systems that provides maximum customisation, energy efficiency, convenience and cost – effectiveness. The government in India is taking effective steps to promote solar and LED lighting technologies which in the coming years, is expected to become a familiar term in every household.
"The manufacturing of LED products in the country increased from INR 2,172 Crore in 2014 – 15 to INR 9,630 Crore in 2017 – 18 showcasing more than 4 times rise in the total production," explained Shri Ajay Sawhney, Secretary, Ministry of Electronic and Information Technology (Meity), Government of India.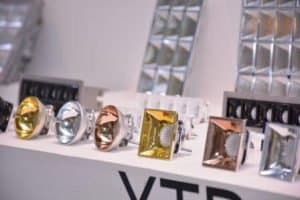 LED Expo 2018 is being supported by the Government of India Ministry of Electronics and Information Technology Government of India Ministry of Commerce & Industry; Minister of Health, Industries, PWD, Power, Home and Urban Development; Energy Efficiency Services Ltd (EESL); Rural Electrification Corporation Ltd (RECL); The Energy and Resources Institute (TERI); BSES Rajdhani Power Ltd; Electric Lamp and Component Manufacturers' Association of India (ELCOMA); Indian Building Congress (IBC) and Solar Energy Society of India (SESI).