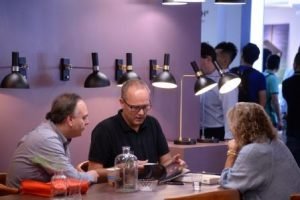 HKTDC Hong Kong International Lighting Fair (Autumn Edition) 2018, organised by the Hong Kong Trade Development Council (HKTDC) together with the concurrent HKTDC Hong Kong International Outdoor and Tech Light Expo, invites the Indian manufacturers and buyers to be a part of the world's largest lighting marketplace. The Autumn Edition of the 2018 show would feature Commercial Lighting, LED Lighting, Residential Lighting, Smart Lighting & Solutions, etc. Hong Kong International Lighting Fair (Autumn Edition) 2018 will be held from 27-30 October 2018 at the Hong Kong Convention and Exhibition Centre.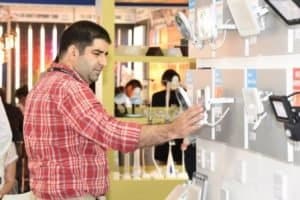 Highlights in Autumn Lighting Fair 2018 would include
• Hall of Aurora – Decorated to a high standard to reflect the quality offerings of renowned brands.
• LED Lighting – Meeting the continuously increasing demand for LED lighting as well as other energy-efficient products.
• Smart Lighting & Solutions zone – Supporting exhibitors of high efficiency fixtures, automated controls and systems for home automation.
• Residential Lighting – Showcasing both functional and decorative domestic lighting solutions.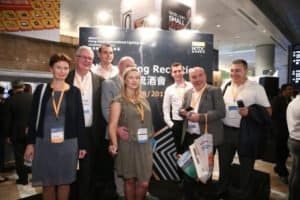 Various parallel events and activities help participants enlarge their contacts at social events such as the Networking Reception, Seminars and forums shed light on the latest trends, new innovations and international markets.
Two related fairs will be held concurrently at AsiaWorld-Expo. Participants can enjoy a courtesy shuttle bus service which connects the two exhibition venues. Hong Kong International Outdoor and Tech Light Expo 2018 (26-29 October 2018) presents Exterior Lighting Solutions & Systems, Horticultural Lighting, Outdoor & Public Lighting, Outdoor Advertising Lighting and Technical & Professional Lighting specifically for commercial/industrial use.
Eco Expo Asia 2018 (25-28 October 2018) exhibits the latest technology in energy-efficiency, waste management and other 'green' commercial sectors.
HKTDC offers exclusive incentive for first-time overseas buyers.
For enquiries, please contact HKTDC at Tel: (852) 2240 4065 or Email: hklighting.visitor@hktdc.org for details.