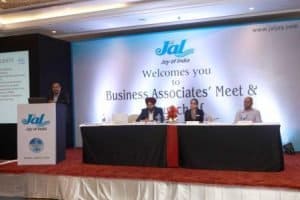 'With the launch of our Water Heaters and Sanitarywares in the Indian market, we plan to reach out to an increasing number of geographical areas.', asserts Mr.Vivek Kapoor, Director, Jupiter Aqua Lines Ltd. (JAL). These new introductions align with the company's expansion plans in the Indian market. Banking on it's core experience in addressing the bathroom fittings market for over 30 years, JAL now offers almost the complete range of bathroom solutions.The company pioneers in water saving  products like, Foot Operated Valves, Theft Resistant Taps, Dual Operation Flush Valves.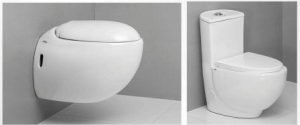 JAL recently hosted around 150 dealers from all over Maharashtra when it launched it's sanitaryware range in the state. According to Mr.Kapoor, 'Such meets act as contact programmes for us. We see our dealers as very important interface between JAL and our end customers. We will be conducting such programmes across India in the near future.'  Joining Mr.Kapoor for the event were Ms. Ganeem Kaur, Business Development Manager  and Mr. Aman Anand, Director FIMA JAL Faucets Pvt. Ltd. (a joint venture company of FIMA Carlo Frattini, Italy and Jupiter Aqua Lines Ltd., India).
Feels Mr.Kapoor, 'At JAL, we have a strong focus on environment friendly and water saving products. We have patents in our line of business and our solutions are appreciated for the quality, design and value-for-money proposition by the entire chain of customers and channel partners connected with us.' The company is looking at working with progressive and like-minded business partners across India.
For more details, Email: vivek@jaljoy.com, or Call: 098159 19026