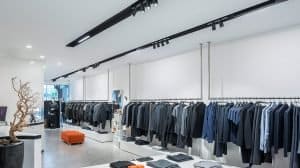 The TWINGLE SERIES from Trilux that has been designed specifically for retail stores creates an excellent lighting architecture for the modern store. The addition of directed lighting with low luminances stands for brilliant and quality lighting as well as a high degree of visual comfort.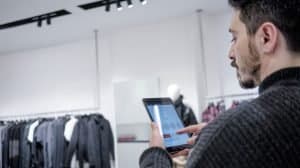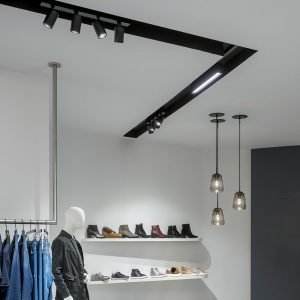 The combination of homogeneous wide-area lighting and accentuated light generates a high variance of goods presentation.  Six white light colours, three modules, one concept: directed, additive light with a low luminance emphasizes goods and architectural elements without dazzling the observer. In that way you create a pleasant sales atmosphere with elegant and high-class effects.
The series is available in three formats: Twingle Wall and Twingle Basic take care of the ambient lighting while Twingle Spot places accents.
TWINGLE BASIC generates homogeneous ambient lighting in the room with a high degree of visual comfort and Lumen class up to 3000 lm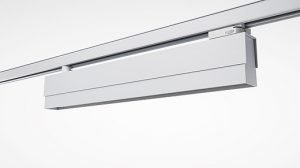 TWINGLE SPOT accentuates the goods with a focusable beam angle. It comes with an adjustable beam angle of 20 to 45 degree. The Spotlight head can be turned through 360 degree and tilted through 60 degree. The Lumen class per luminaire head is up to 1500 lm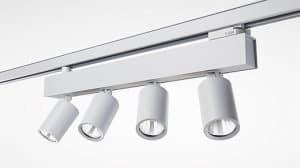 TWINGLE WALL generated homogeneous vertical illumination where the light emission is flush with the ceiling. The Lumen class is up to 3000 lm
Log in
or
Register
to save this content for later.